Memberships
Experience the Rush at RushHour Karting!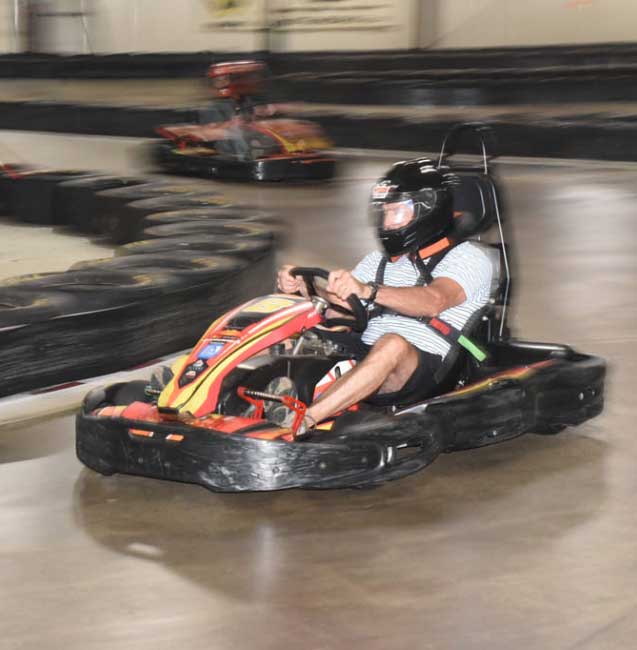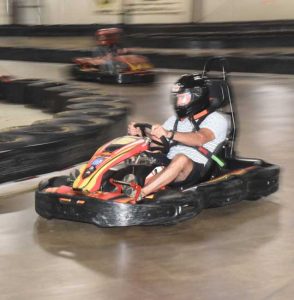 Adult or Junior Membership is only $55 (Includes: 2 races, a free race on your birthday, T-shirt and all daily member specials)
Satisfy your racing fever by becoming a member of RushHour Karting.
Our professionally-designed indoor go-kart track features fresh-from-the-factory European-inspired Sodikarts capable of speeds up to 40mph! Compete with your friends, other racers, AND the clock. With our cutting-edge computerized timing and scoring system we monitor and present each individual racer's lap times, speeds, and racing results.
With your membership, you'll enjoy special racing privileges, exclusive benefits, and discounted pricing. New members will also receive two races, and one free race on his or her birthday. And if you're interested, we'll send you exclusive emails promoting upcoming special events and money-saving offers.
Race more and spend less with a membership from RushHour Karting!
*Membership is valid for one year from original date of purchase.
Junior Memberships: Our RTP location has karting for 13 years and up and our Garner location has karting for 8 years and up. Adult Memberships for ages 15+.