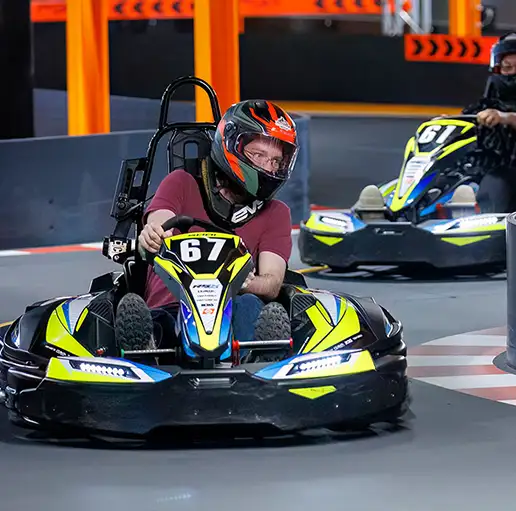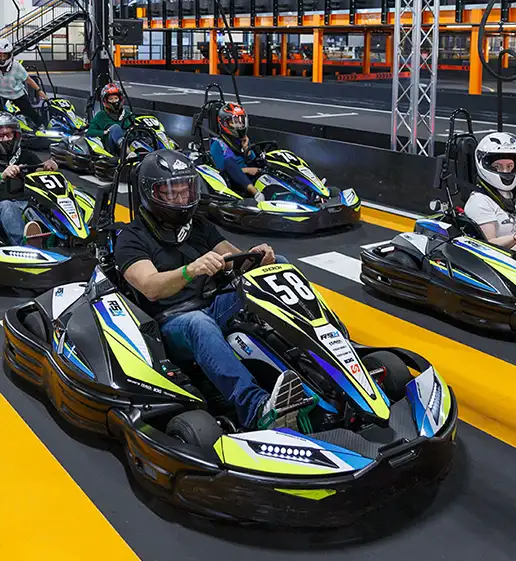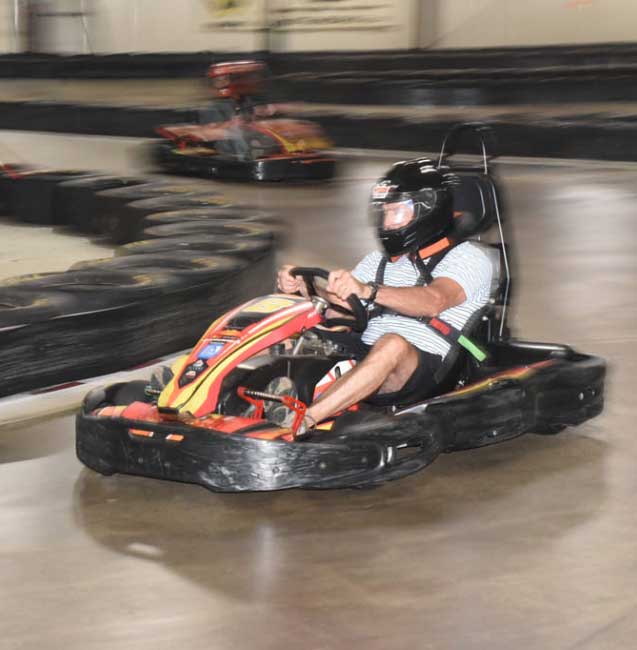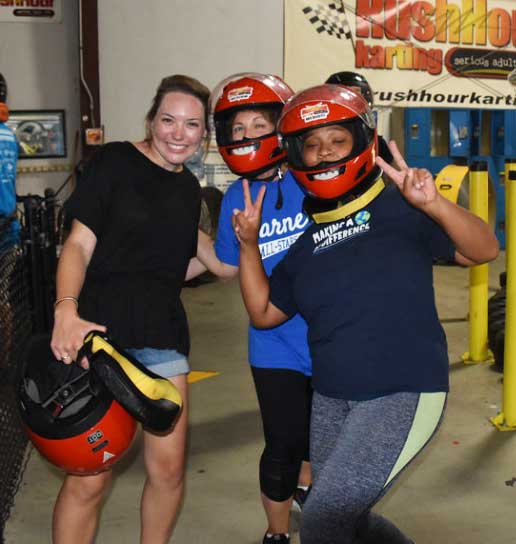 Feel the rush.
RushHour Karting is an ALL-INDOOR, HIGH-SPEED KARTING facility that delivers guaranteed fun and exhilarating thrills. No matter what it's like outside, it's always race time in here.
Our Garner location offers European-designed karts that can reach speeds that approach 40 MPH. While our Morrisville (RTP) location features state-of-the-art high-speed electric karts that top out at 40-45 mph.
Think outside of the kiddie tracks you find at local family fun parks or putt-putt places. At RushHour, we take it to the extreme with hairpin curves, high-speed straights, and winding turns. Our Garner indoor karting track spans 1/3 of a mile and never lets up. Our Morrisville (RTP) track is North Carolina's first two-story indoor karting track. You must experience it to believe it.
Choose a location below to learn more.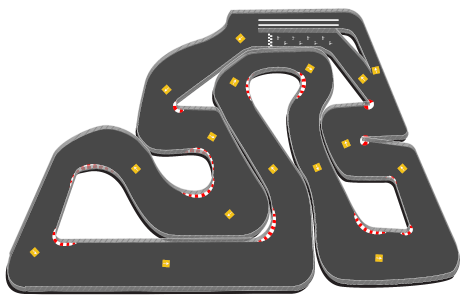 2-Level Track in Morrisville