Mon thru Fri, 12PM -5PM
Each Race is only $12!!!

---
THURSDAYS ALL NIGHT RACING!
Buy 4 race credits ($64)  and race as many heats as time allows! FROM 4pm – CLOSE
---
NOT a member?  No problem…Only $55 to join!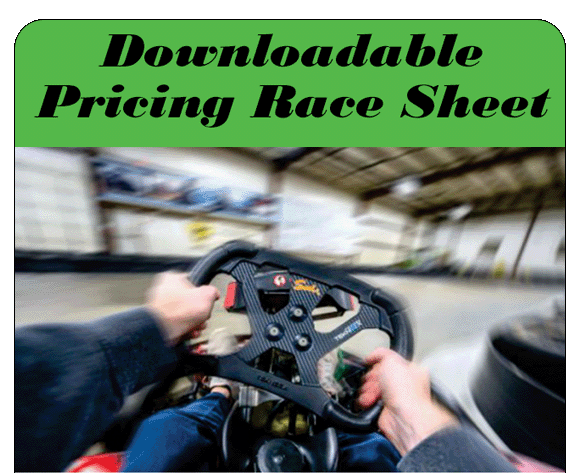 100 Races, Corporate Card
Only $999 – Races can be shared!
Cannot make reservations
Instead of individual heat races, how about trying one of our REAL RACING FORMATS: (For adults only)
Sprint Race
5 Minute Practice
6 Minute Qualifier
10 Minute Race
TOTAL OF 21 MINUTES OF RACING (for adult racers only, and a minimum of 8 racers)
Grand Prix
Same as the Sprint, but with an EXTRA 10 MINUTE FINALE RACE!
TOTAL OF 31 MINUTES OF RACING (for adult racers only, and a minimum of 8 racers)