Bachelor Parties
Host an Exciting Bachelor Party in Raleigh!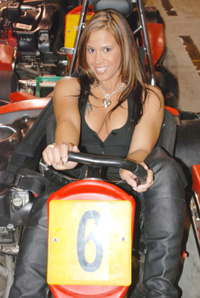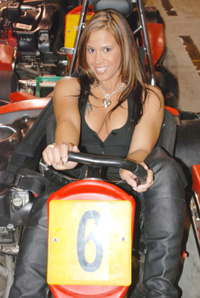 At Rush Hour Karting, we are the escape from the ordinary. Not only is it good clean fun, this is not your typical family putt-putt and karting adventure. Oh no, these are serious racing machines, with an intense 1/3 mile track, full of high speed straights, winding curves, and hairpin corners. You will be strapped up with a helmet, neck brace, and head sock. And, then you will buckle your 4-point seat belt into karts that go almost 40 MPH!
The best Bachelor Party Racing Adventure would entail a Grand Prix Race:
Everyone will do a 5 minute practice, to get warmed up. And then, without stopping, you will start a 6 minute qualifier, for positioning. After this, we will grid you up in a the position you just qualified into, for a 10 minute race. We then give you a rest and look over everyone's time sheets for some "trash-talking", and after a little break, we put you back on the track, in the order of the Last Race, for a 10 minute Finale!  That's a total of 31 minutes of intense racing!
(Will take about an hour to complete.)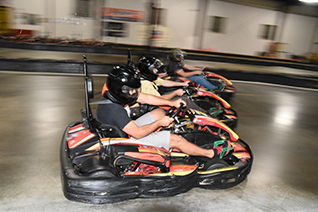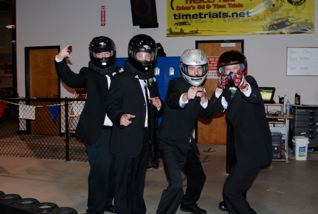 "THE SAME FUN WORKS FOR BACHELORETTE PARTIES TOO!
Girls like to have fun, also!"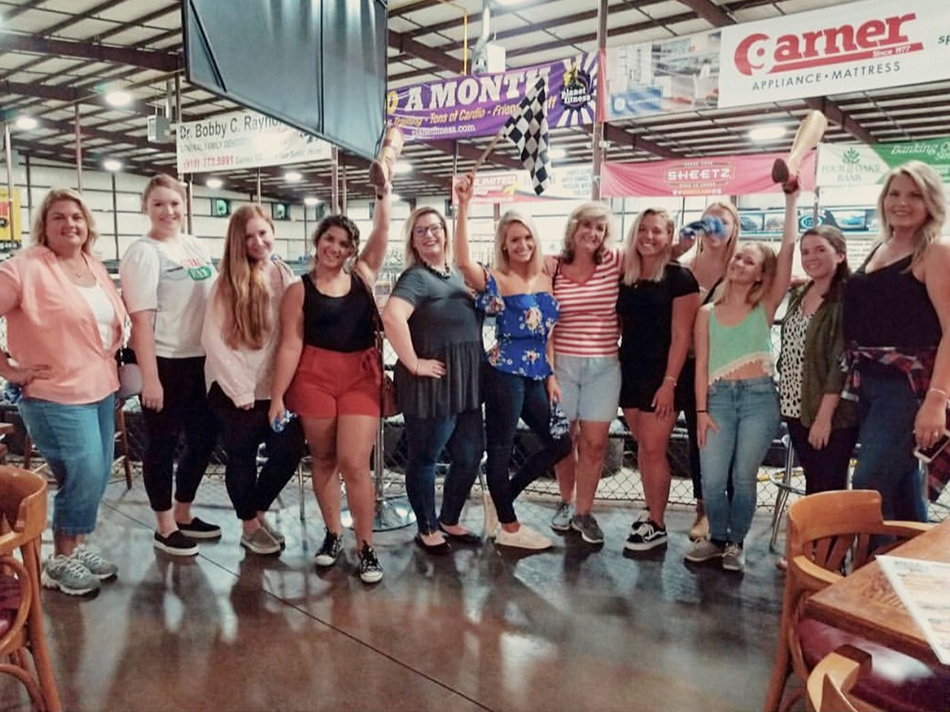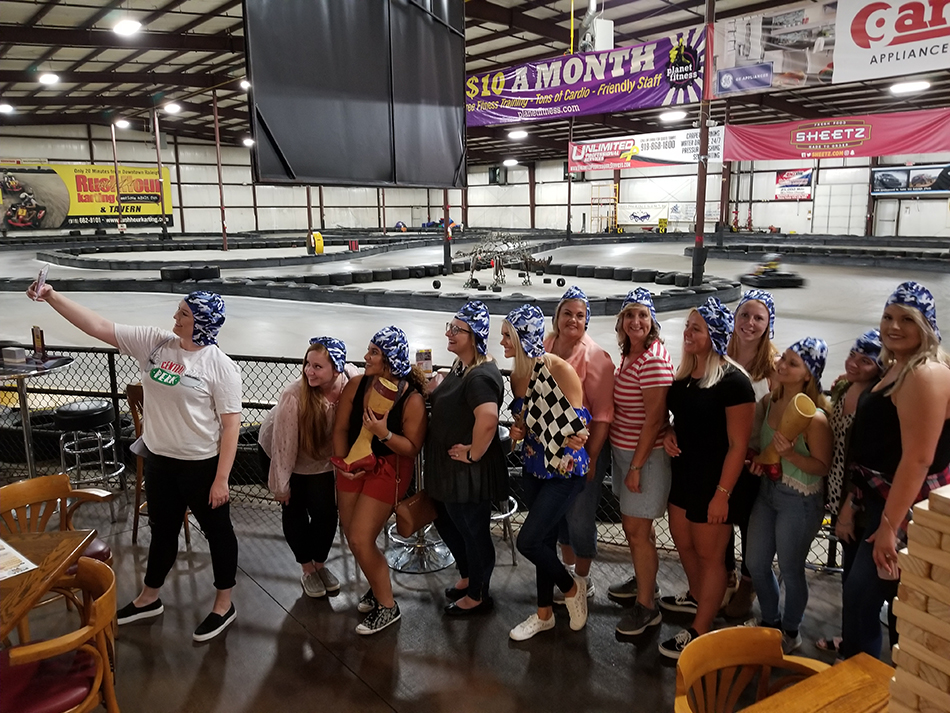 And when completed, everyone gets print outs, showing each one's fastest lap times, average lap times, and how everyone compares with each other. (Let the trash talking commence!) And to top the evening off, we have a great restaurant / sports bar, overlooking the track, with a friendly wait staff, ready to serve you from their complete bar of beer, wine and great food menu! The Grand Prix Race is $55 per person, however, please call and ask about our specials for the Bachelor himself!