Corporate Outings & Group Events
These are not your "kiddie"-type karts. They are high powered European go karts, that go in excess of 40 MPH!
A Perfect Setting for Corporate Team Building Outings in Raleigh!
Establish your organization's winning edge at RushHour Karting, the only adult indoor high-speed go-kart facility in Eastern North Carolina! When we host your next custom corporate or group event, you're guaranteed to win over new clients, successfully launch new products or services or creatively build team morale in ways you've never before experienced!
With our exclusively reserved events, your guests can do more than experience the rush that is indoor karting at RushHour Karting. Unlike some event locations which offer limited selections, we offer a variety of entertainment and menu options in an affordable, relaxed environment that is specially designed to ensure maximum guest participation and entertainment.
All races are computerized and timed, with professional time-sheets given out to all the racers at the end of the event, showing fastest times, average times, and how everyone compares to each other, for both record-keeping and bragging rights.
Endurance Race
Get ready for some super-serious, non-stop go-kart action! In this format designed to aid in team building, group members are randomly split into 2- to 6-member racing teams. Mandatory pit stops and driver changes dictate that team members work closely together as racing strategy becomes top priority. The team that completes the most laps within the designated timeframe is declared the winner.
"The group had an absolute blast and the event was talked about the rest of the week. Your staff was awesome too! Thank you so much and we can't wait for the next time!"
Entire Track Rental – Great for groups of 30 to 300!
Looking for a more casual, relaxed option for LARGE GROUPS? This may be the best way to go! In this format, we run individual races for as many hours as you desire, each 8 minutes long, and we include a max of 10 people per race. When you finish a race, you can immediately sign up to be in the next available race, OR just hang out for a bit. Those who aren't racing or just finished racing, can eat or drink in the tavern, watch the others racing from the observation area, play video games/pool/air hockey or watch sports on our many TVs. Toward the end of your event, we will take the top 10 overall and have a "Championship Race" (which everyone will be watching and rooting for!) to determine the overall winners.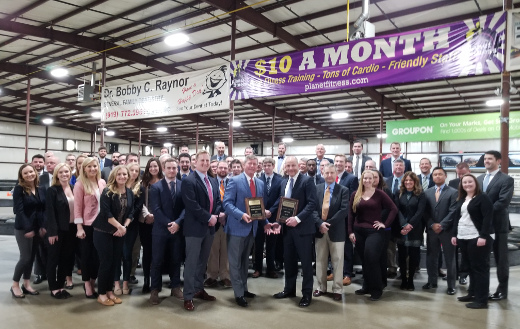 Amazing Amenities
(Amenities vary by location)
Sharon, Cisco Systems – "Our associates had an AMAZING time and so much fun.We received great compliments about our associates from your staff which made us feel really good as a leadership team. This also all worked out really perfect since it was monsooning outside. Thank you SO MUCH for working with me and our budget. We/they loved it all!"