Move over bowling alleys and mini-golf, there's a new, unique sport now available at Rush Hour Karting: Axe Throwing. This historic, sporting phenomenon has seen a major resurgence across the country in the last several years, and now local friends, families, businesses and even churches can see what all of the excitement is all about at Garner's first axe throwing facility.
"It's a perfect option for people who are looking to shake up their normal date night routine, or for a company who wants a different team building experience."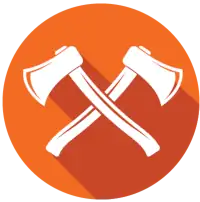 $20 per person for 2 to 24 players:
3 rounds per person
5 Throws each round
AXE OFF for Top 2
Or, just wanna try it out?  5 throws for $5!
MINIMUM AGE 13 FOR AXE THROWING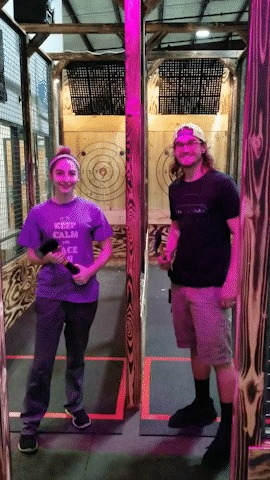 Add it to a Company Function for $500
Each player throws 5 hits
At the duration of the event, the Top 2 players have an intense "Throw Off' for KING or QUEEN OF THE AXE!