Arrive & Drive
Individual Racing at RushHour Karting!
$20 for BASIC MEMBERSHIP, includes  ALL MEMERSHIP SPECIALS but NO races
$45 for FULL MEMBERSHIP, includes 2 RACES, 1 RACE on your Birthday, a cool T-Shirt, and ALL MEMBERSHIP SPECIALS
Membership is good for 1 year; only $10 to renew each year!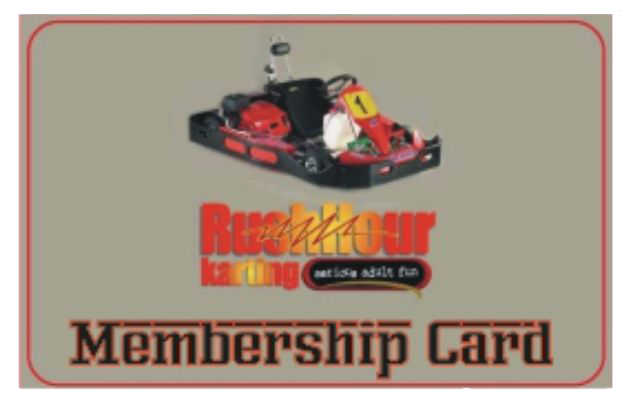 1 race for
$15
3 races for
$42
4 races for
$56
5 races for
$65
10 races for
$120
Cannot Share Races;
Membership is for 1 person only
MATINEE SPECIAL
MON thru FRI,
12noon – 5pm
$11 races PLUS buy 3 races, get 4th FREE
RACE ALL NIGHT THURSDAYS
Every THURSDAY, 4pm – 9pm
Use 4 Race Credits,
race ALL NIGHT!
Reservations take precedence
100 RACES FOR $999
Can Share Credits!
Cannot make reservations;
Just walk in and use!
Jr's ages 8 to 14; Adults ages 15+ ***CANNOT RACE TOGETHER!